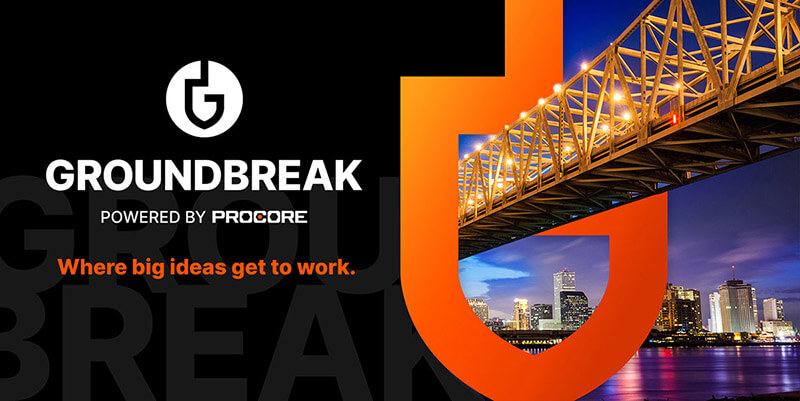 Construction technology is a topic SiteKick loves investigating, discussing, and supporting. As a construction technology company, we're constantly inspired by the thought leaders who are passionate about leveraging technology to improve our lives and the processes by which we can build a better future. When an event like Groundbreak, the leading construction technology conference, comes along, the opportunity to meet industry leaders, share information, and most importantly, find inspiration to develop new technologies that will lead us into the future is something we couldn't resist.
SiteKick is not an ordinary construction technology company. We put people at the heart of everything we do. We believe that technology should make life easier, not add complexity. We've dedicated more than 30 years of our combined experience to helping commercial construction professionals be more productive. It is certainly a belief that helped SiteKick become the first field productivity app to be embedded inside Procore® so you don't have to jump between apps, or associations, to make short work of the real-world issues you're facing.
We'll be there (find us in booth #305) and eager to discover the latest construction technologies from Procore customers, and Procore product leaders as they share their vision for the future of construction, and Procore.