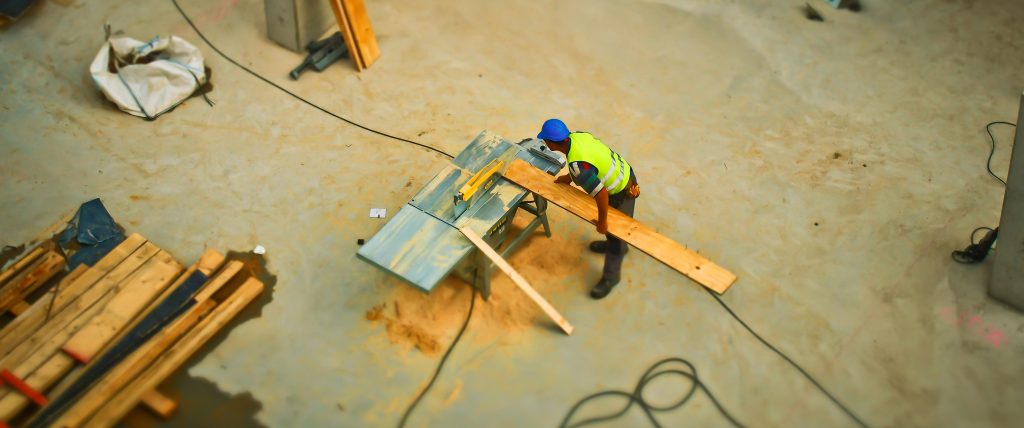 Considering the fact that there was a work-related fatality every 101 minutes in 2021, a culture of safety on your construction site should be a priority for 2023. While data from 2022 isn't complete, the 3.6 fatal occupational injury rate in 2021 represents the highest annual rate since 2016. Of note in the released data for 2021 is this fact: Exposure to harmful substances or environments led to 798 worker fatalities in 2021, the highest figure since the series began in 2011.  
This data includes all workplace-related injuries and fatalities, but Construction workers died at a rate of 9.4 per 100,000 full-time equivalent workers in 2021. Construction is a dangerous undertaking, but there are many things you can do to build a culture of safety that will decrease or even eliminate serious injuries on your construction projects. One of those relatively easy fixes is adding construction cameras to your job site. Here are 5 ways you can increase safety culture on your job site with construction cameras. 
Visually Promote Good Safety
The easiest way to teach good safety practices on your job site is to show proper procedures, behavior, and practices to your staff at every opportunity. Construction cameras can help you make safety a priority in many ways, but the most obvious is in recording and in playing back footage to detail problems and instruct them on the best practices for dealing with issues on the ground. 
Make Safety Your Top Priority
Jobsite safety should be placed above everything else: costs, productivity, timelines, etc. Your employees are your number one asset, and proving to them that their safety is your top concern on every project instills confidence and builds trust. Some reasons why putting safety first should be part of your business culture: 
Putting safety first can help reduce costs and improve productivity on the job site.  
Accidents lead to cost overruns and project delays.
Improving safety means fewer days lost due to accidents and injuries.
A strong safety record can also help reduce insurance costs.
Practice, Practice, and More Practice.
Properly training your workers is the easiest way to help improve your company's safety culture. It shows your workers that you are committed to keeping them safe and healthy. Construction cameras capture everything that happens on your job site and using that footage for training can help you better illustrate best practices. This footage can also help you devise the most effective training materials: examples of real-world situations, outcomes, and possible solutions. 
Training shouldn't be a one-off event. Safety training should be a continuous and ongoing effort to help reinforce best practices. Ongoing training will help your workers better retain what they've been taught and it keeps safety top of mind. While schedules and deadlines might prevent daily safety briefings, the more often you can engage your team about safety protocols and best practices, the more likely that information will become part of their job site culture.
Get Workers Involved and Invested
If you're serious about creating a culture of safety on your job site, form a safety committee that includes employees from every level of your organizational structure. By inviting the team members to get involved with safety practices, you'll ensure they're invested in the results of that safety program. A constant review and update to your company's safety program is a surefire way to instill the importance of being safe and secure on your construction project. Offer small prize bounties for spotting, documenting, and solving potential hazards before they become accident statistics. 
Going Forward
You may have a robust safety program already in place and you're certainly ahead of the curve. If you'd like to find new ways of leveraging construction cameras including to increase safety and security on your next project, contact us for a free demonstration of how SiteKick can help you build better and maintain a culture of safety.