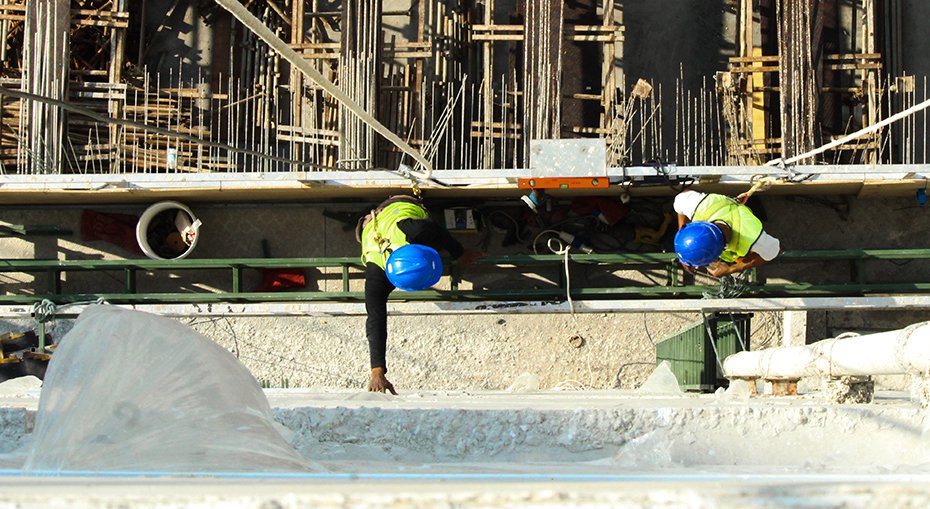 Aside from the heavy load of responsibilities a typical construction site administrator may have on his or her plate, job site monitoring is among the most important tasks. As technology improves, the task is made easier, giving job site managers the ability to monitor safety, progress, inventory, and staff on a construction site. If you're new to the concept of job site monitoring, here is a helpful article to explain what it is and how to achieve success.
What Is Jobsite Monitoring?
We've addressed this topic before, but if you're new to SiteKick, here is a quick explanation. Job site monitoring, also known as construction site monitoring, is a combination of physical and digital tools developed to assist construction (and job site) administrators in dealing with the day-to-day management of a worksite. These physical and digital tools are used to monitor activity on a job site, manage assets (including staff and material goods) remotely, extending the usefulness of the technologies brought to bear on a job site. Along with durable and high-quality cameras, a job site monitoring platform improves efficiency, security, and safety on a construction site.
What Should Beginners Know About Job Site Monitoring?
Job-site security and monitoring are as important a task as you're likely to find, but few construction professionals can manage to develop a suitable process without a little help. This quick article offers a few reliable tips on developing a job site monitoring system to fit your needs whether you manage a small residential development or a large commercial construction project.
Tip #1: Assess Security Risks & Develop a Plan
Construction projects are as different as the terrain they sit upon, and a security plan can be different for each construction project. In other words, no two solutions are the same. To develop a comprehensive security plan, the first step is to understand the risks your project poses.
As they say, knowledge is power and the more you know about your security needs, the easier it will be to set up a system that protects your job site, your equipment, and your employees.
What to consider for a comprehensive security plan:
Assess the risks.
Consider the site location.
Map the site and its access points.
Draft a construction site security plan.
Include contact information.
Create a backup plan.
Post the security policy in a visible location.
Tip #2: Provide Staff with Security and Safety Training
Once you assess your needs, you'll have to make sure everyone understands what you're trying to accomplish. Your workforce can't be successful if they don't know what you're trying to do, and this is especially true with complex ideas like construction site monitoring. Make sure to set up your employees for success by training them on what to expect and how to comply with whatever monitoring plan you put in place. This is one of those processes that can't be successfully deployed unless everyone is on the same page.
Tip #3: Secure Your Valuable Assets
The most valuable asset on any job site is your staff. Second to that however is all the valuable tools and equipment that enable them to do their jobs. When developing your construction site monitoring plan, carve out a section of your construction site where you can store equipment and materials safely and securely. Not only will it be much easier to control inventory, but it will also allow you to focus some of your security assets like surveillance cameras in one easily monitored location.
Tip #4: Set Secure Boundaries with Fencing
Truthfully, some things are still better analog than digital. A fence is still the most reliable method of keeping unwanted guests off your job site. Fencing will offer that first line of defense keeping everyone but the most determined criminals from accessing your site. Well-placed cameras and signage in addition to sturdy fencing is the best way to advertise how seriously you take the safety and security of your job site.
Tip #5: Invest in the Right Technology
After nearly 3 years of a global pandemic, doing more with less has become the standard when it comes to the construction industry. Already riding a razor-thin profit margin, the pandemic forced many industries to figure out innovative ways to circumvent labor shortages and technology has helped bridge the gap. Finding technology solutions that do more than check one item off your list of responsibilities is what separates the winners from the losers. Platforms like Procore paired with a job site monitoring solution like SiteKick is one way to do more with less.
If you are interested in how construction cameras and sensors can improve project management and increase productivity, contact us for an informative demonstration of the power of remote monitoring solutions from SiteKick. We are ready to help you build a better future!