SiteKick is your one-stop shop for construction site
monitoring and reporting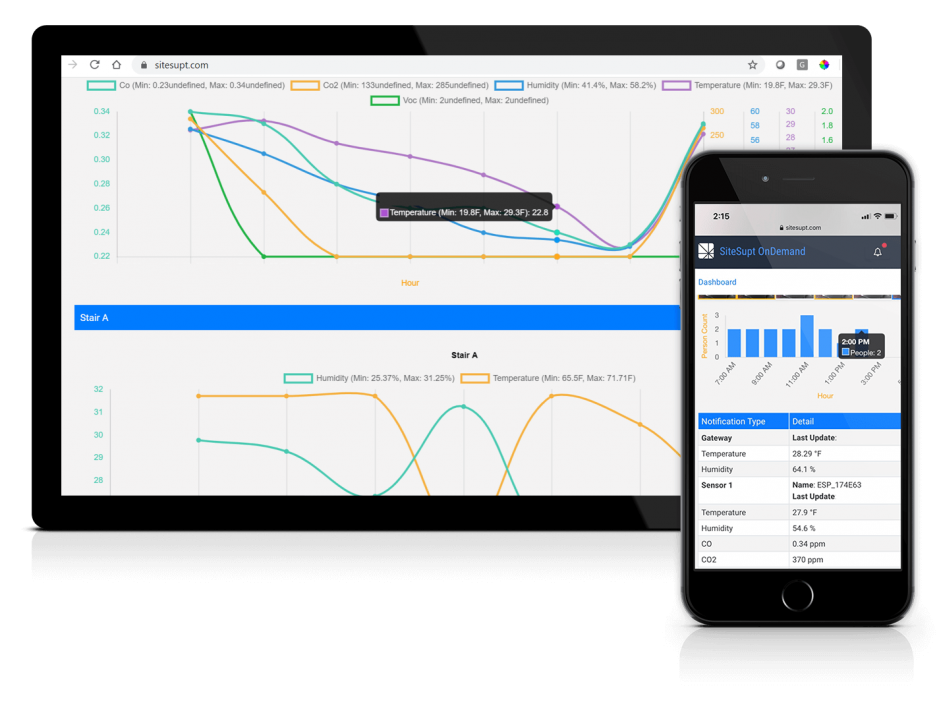 Understand your site environment, even before your team arrives and after they leave for the day. Reallocate skilled workers' time from manual data entry to what they do best — building. Sitekick's sensors monitor key readings, including temperature, humidity, carbon monoxide, carbon dioxide, volatile organic compounds, and more. Know your site's environment, be prepared for work crews, and avoid re-work and warranty issues.
Our easy-to-use solution works with the most reliable networks. No matter where they are, your team is always connected to the site.